Embark on a journey of pure relaxation and breathtaking beauty with our Clearwater Beach Sunset Cruise. This is the perfect way to end your day and enjoy the tranquility of the Gulf of Mexico.
As the sun dips below the horizon, you'll be surrounded by the stunning hues of orange, pink, and purple that paint the sky. The soft sounds of the waves and the gentle breeze will transport you to a place of peace and calm.
Our sunset cruise is a must-do for anyone visiting Clearwater Beach, Tampa, and the surrounding areas. Our boat is designed for comfort, and you'll be able to sit back and enjoy the scenery while sipping on a refreshing drink. Whether you're traveling with family, friends, or a special someone, our sunset cruise is the perfect way to make memories that will last a lifetime.
The Clearwater Beach Sunset Cruise is more than just a boat ride, it's an experience you won't forget.
With the stunning Gulf of Mexico as your backdrop, you'll be able to watch the sun dip below the horizon, creating a peaceful and serene atmosphere that you won't find anywhere else. So come and join us for a relaxing and beautiful sunset cruise in Clearwater Beach, Florida, and leave your worries behind.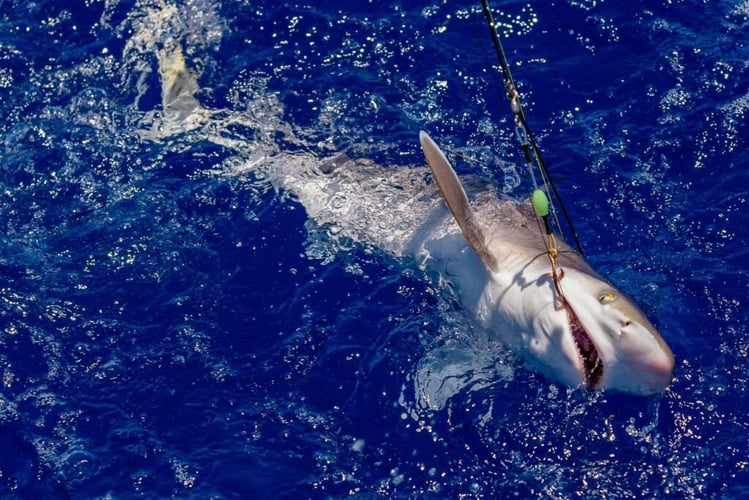 Shark Trips
Half Day Thrilling Shark Fishing Adventures
Learn more
Dolphin Tours
Discover the magic of dolphins up close and personal
Learn more